Favorite Location:
A white sand beach or a white faced mountain
Favorite Drink:
Margarita
I truly believe that travel is the best thing money can buy! Every adventure you go can be life changing! I believe that travel has changed my life and my purpose is to assist clients in experiencing those same awe-inspiring moments in life!
Emma's Full Bio
After graduating from Juniata College in 2011 with a marketing degree, I knew I was going to find a career that had to do with sales.  However, I quickly learned if you aren't selling something you are passionate about, you will never be successful.  I decided to combine my love for travel and marketing skills together and pursue becoming a travel consultant. With my experience in travel that included family vacations and adventures with friends over the years to different countries as well as a brief stint in China during college, I was able to find work at a nationally known retail travel agency.  I worked as a travel consultant there for 2 years before learning about VIP Vacations.  The culture of VIP Vacations and how their goal is all about helping others accomplish their travel dreams instantly resonated with me!  After 2 years of selling what I love, I realized that I also needed to have a purpose beyond just packaging together travel itineraries.  At VIP Vacations I can use the  2 years  of sales experience and blend it with the knowledge I have gained from traveling to over 10 countries and 4 continents to become an expert in certain areas rather than just a "generalist".  I am here to guide my clients with my expertise and grow my knowledge so that your vacation is perfectly planned and everything you could hope it would be!
I have taken travel consulting a bit further with online travel writing classes from Matador U for travel journalism and very recently just started my own travel blog, theramblingredhead.com.  I am hoping the blog will show clients that traveling is more than just booking an airline reservations or finding a place to stay, it's about enjoying a fabulous life-experience!
I look forward to helping you plan an adventure that inspires you and takes your breath away!
Emma's Certifications
Testimonial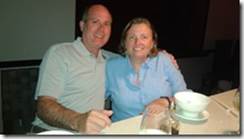 Christina & Lee Derhammer – Bethlehem, PA
Many thanks for making the arrangement!  Our vacation... I will always remember this vacation since it was my 50th birthday. We both had a wonderful time. Our stay at Sandals Ochi Beach Resort was wonderful and relaxing. The staff was good. Foods and drinks were good. Our favorite restaurant was the Soy Sushi Bar. We went to golf, sailing, snorkeling, and kayaking. Our catamaran trip was nice. It was beautiful! The spa... I had to convince Lee to join with me for our feet massage at the Red Lane Spa. His first time.. he liked it.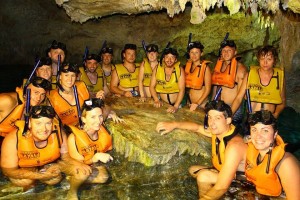 Emma,
The resort was great. Extremely friendly staff and accommodations were above and beyond what I was expecting. The pool and beach were made better each day by the entertainment staff and the fact that drinks were being constantly delivered! The excursions we did were a great time and the packaged pricing we were able to obtain was reasonable. The restaurants were all very good as well. The booking process was extremely easy and pain free on my end. All I had to do was review the well organized information you sent me and make decisions based upon what was in front of me. I would absolutely return to Secrets Silversands down the road.
Michael Knipe - Perkasie, PA
I feel like thank you is not enough to express all your hard into making our honeymoon a success. My goodness we had an absolutely amazing time at the resort! So beautiful! Thanks again!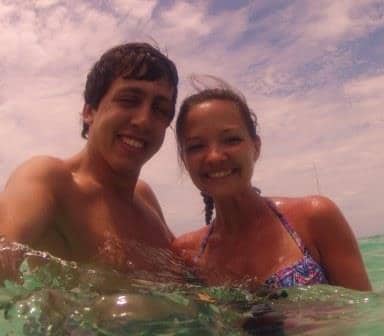 My boyfriend and I had such a great time in Ocho Rios, Jamaica. Emma was wonderful in helping us figure out what Caribbean island would be the best fit for us and which excursions we would enjoy most. We loved everything about this vacation and can't wait to book our next trip with Emma!
Lindsay Renee Darchicourt - Boiling Springs, PA - RIU Ocho Rios
My husband and I had the absolute pleasure of working with Emma Brumbaugh, from VIP Vacations Inc. When I had been referred to her by a friend I had NO idea what I was doing, I had never worked with a travel agent, better yet wasn't sure if my husband and I would be able to afford to do so. Emma made the process of looking for a honeymoon spot so painless. She gave us a list of questions which we answered about what we would want for our ideal place, we gave her the answers and with no time she selected areas that we would be interested in.
When I say Emma was quick and efficient at her work I feel as though that is such an understatement, she was always available and when busy she would make herself available ASAP. She would always email back within 24hrs at the MOST. She cared about our experience and desired to see us happy (which she sure succeeded at). She was such an easy person to work with, very sweet, and approachable.
I would encourage anyone looking into working with a travel agent to work with Emma. She will not let you down and sure will provide you with the GREATEST spot for your honeymoon or vacation. We are blessed to have chosen to work alongside Emma from VIP Vacations INC. and hope you do as well!
-Ababa & Zachary Lauer—Watertown, MA - Valentin Imperial