Favorite Location:
Aruba
Favorite Drink:
Birthday Cake Martini
Favorite Song:
Spice Girls - Wannabe
Travel is life changing for everyone. For Alison Murphy, Hawaii was the destination that changed hers. Not only did Hawaii drive her to become a Master O'ahu agent, it also pushed her to pursue specializing in exotic travel.  Alison has a great passion for all of the Hawaii islands.  The certifications shown below are for every island in Hawaii.   In addition to the certificates below, she is also a Thailand specialist.
O'ahu Master Specialist

Certified Maui Specialist
Certified Oahu Specialist 
Certified Kauai Specialist  
Big Island Certified Specialist 
Alison is also a Certified Travel Agent from the Travel Institute.

"Life is only as good as the memories we make!", says Alison.
"I'd  love to create one of those fond memories that bring a smile to your face when you hear a song, or look at photos".
To view Alison's testimonials from her clients, click here.
Alison's Full Bio
Have you ever heard the expression, "find a career that you love and it will never seem like work"? That statement is often easier said than done. As I began my journey through college, I realized that what one enjoys isn't necessarily easy to find in a career. I graduated from Moravian College in 2010 with a degree in Psychology and Philosophy and then went on for my masters at DeSales University in Criminal Justice which I received in May 2012. Having spent the last 6 years of my life focused on my education, it became very clear to me that to truly have a content life, I would need to be passionate in whatever career I embarked on. If I look back at my life, my childhood is filled with wonderful memories of my family traveling to different destinations both near and far. While in college, I had the opportunity to study in Ireland. During my time there, I explored London and the UK and was able to see hidden gems of the Irish countryside. As a proud sister of the Alpha Sigma Alpha sorority, I was able to attend their national conferences in New Mexico and California. The thought of exploring somewhere new has always excited me and traveling back to the places I had already been to, almost makes me feel like I'm going back to visit an old friend. With my background in psychology, I put myself on the "couch" and realized that the joy I have always experienced journeying to far off destinations would translate into a career I would love! My love of travel, my zest to learn new things, and my internal drive to help others, led me to VIP Vacations. VIP Vacations has a reputation that oozes guidance, expertise, and commitment to assist others; all of which are qualities I aspire to emulate.

VIP encourages their agents to become "experts" in specific destinations. This expertise can greatly assist in providing a fabulous experience on your cherished vacation. I am proud to say that I am VIP's Aruba specialist as I have not only traveled there many times, but I am also an Aruba travel certified agent. Having lived in Ireland, I believe that I can truly assist clients in anything "Ireland" . If you are yearning for a vacation to visit the famous "Mouse" or are simply wanting to revive your inner "child", I can provide you with many tips based on my countless visits to Walt Disney World.
Alison's Certifications
Testimonial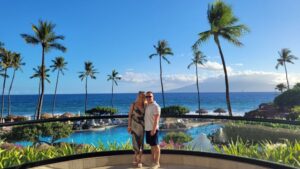 Maui, HI Honeymoon
Jaclyn and Ben Kurtz - Bethlehem, PA

We had an incredible time!! Maui is such a beautiful island, the weather was gorgeous and we had so much fun!! It was a great balance of relaxation and adventure!! We can't wait to go back to Hawaii in the future! Thank you so much for helping us plan an unforgettable honeymoon for us, Alison!!!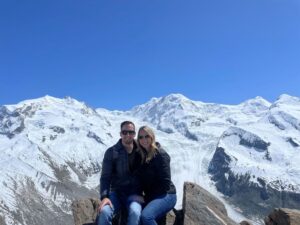 Switzerland and Italy Trip
Lindsay and Mark Hamann - Bethlehem, PA

We are back from our Europe trip and just wanted to say THANK YOU SO MUCH, ALISON!! It was an absolutely amazing trip! We got to see and eat so much as well- the gelato and pasta never gets boring! It was most certainly a busy trip and we feel like we need a vacation from it haha but wouldn't change anything about it as we got to see so much! We loved it all!! Everything planned by you went so seamless from the transfers to the excursions - we are so thankful for you and your expertise! We knew from previous trips how well organized everything was and the same went for this one! As always, thank you so much for creating these beautiful memories for us that we will never forget! You truly know how to create an incredible trip and that we are so grateful for! ?❤️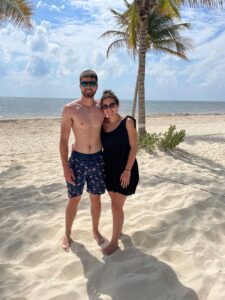 Haven Riviera Cancun, Mexico Trip
Natalie Martinez - Saylorsburg, PA

I wanted to reach out and thank you for everything you did in the planning of the trip my boyfriend and I just went on to Haven Riviera Cancun. Everything went SO smoothly and it would not have been possible without you! We had a great trip and are already wanting to go back! This resort was so nice and a place we could see returning to in the (hopefully near) future!!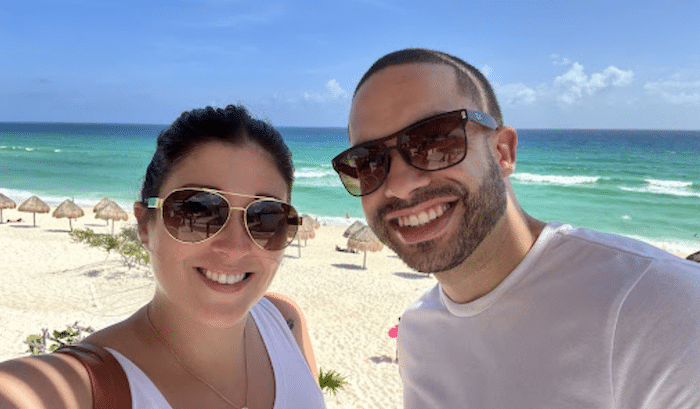 Breathless Riviera Cancun, Mexico Honeymoon
Natalie Martinez - Bethlehem, PA

I started using VIP Vacations a few years ago and will never use another travel agency again! We used them recently for our honeymoon and I couldn't be happier. Our agent, Alison Murphy, helped us narrow down the perfect place to go within our budget and time frame. We had a few different options to choose from and she mentioned places to us that we wouldn't have originally thought of. Ultimately, it was such a smooth experience and best service you could ask for with traveling. Responses are always quick and thorough. Especially with all of the covid restrictions, Alison gave us all of the information we needed to plan ahead of time. Thanks VIP, Mexico was amazing!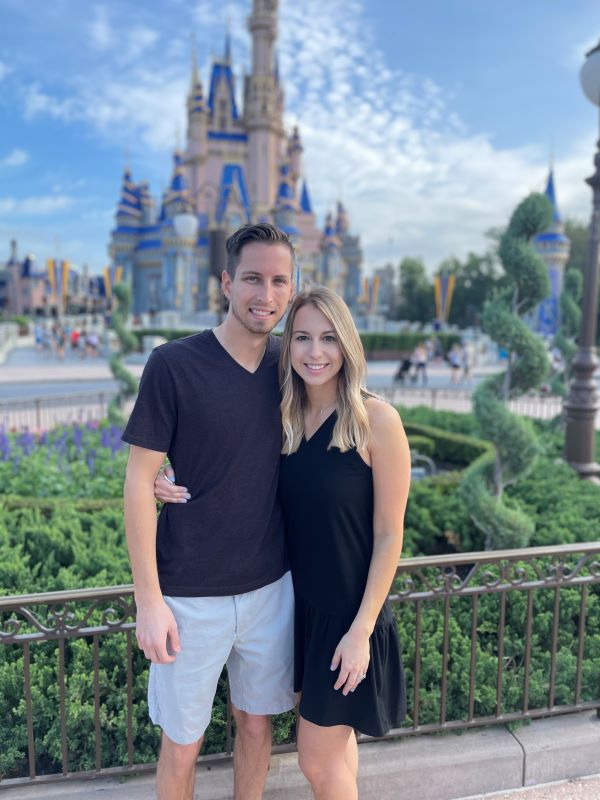 Walt Disney World Vacation
Lindsay Hamann - Bethlehem, PA

I just wanted to reach out and let you know we had a fantastic time in Disney and all your help is very much appreciated.  Our hotel was in a great location and the drivers were both very nice and helpful. Our flights were great and on time and I think it was much easier for us to leave out of ABE instead of Newark. Thank you again for the gift card, we used it towards dinner one night and it was much appreciated. We can not thank you enough for all of your help with this trip and for allowing us to make some long lasting memories with my mom!!

I have included two pictures from our trip! Love these two and will cherish these memories thanks to you!!

Thank you again for all your help.  You are truly great at your job and we can't thank you enough for all the trips you have planned for us!!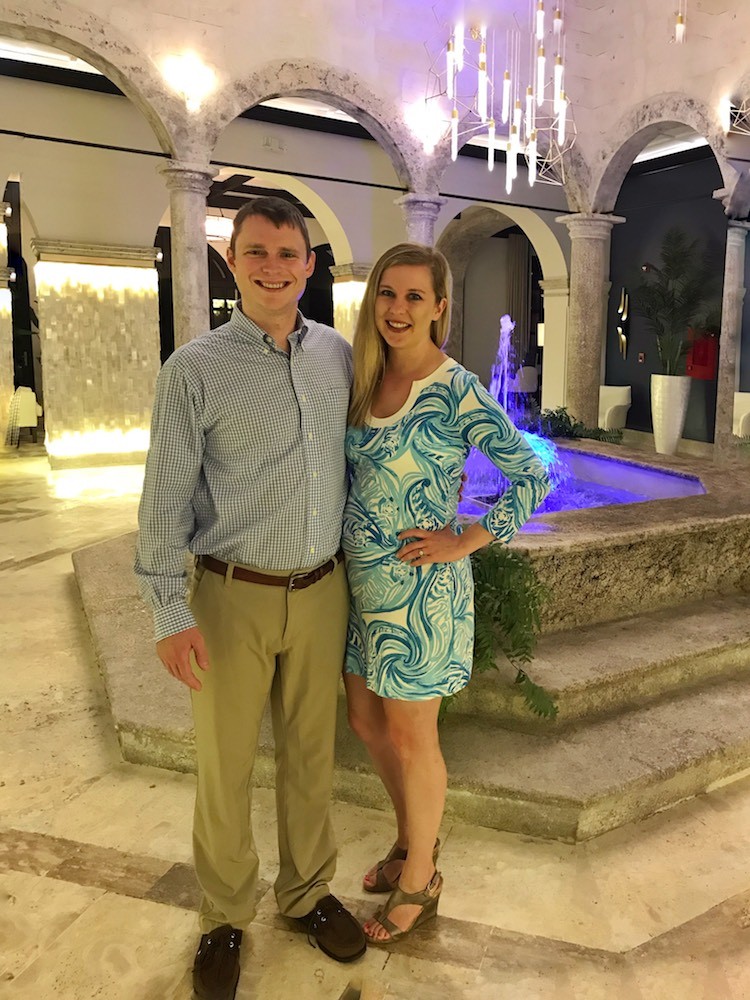 Vacation to Sanctuary Cap Cana
Jamie Flick – Nashville, TN

Hi Alison!

We loved Punta Cana. I have been once before, and Sanctuary Cap Cana was far beyond the resort I had stayed at previously. The food was great, the people were awesome, and we loved our room!

The weather was great until the last day. It rained most of the day, but we were able to hang out in the bar at The Castle playing cards and enjoying drinks with another couple we met there. We actually met a handful of couples who were on their 9-10th time staying at Sanctuary. I would definitely recommend this resort to friends/family!

Thank you for all of the help planning our trip. You made it seamless and easy for us to enjoy/relax while we were away. I have given some friends the info to book on VIP because of how easy you made it!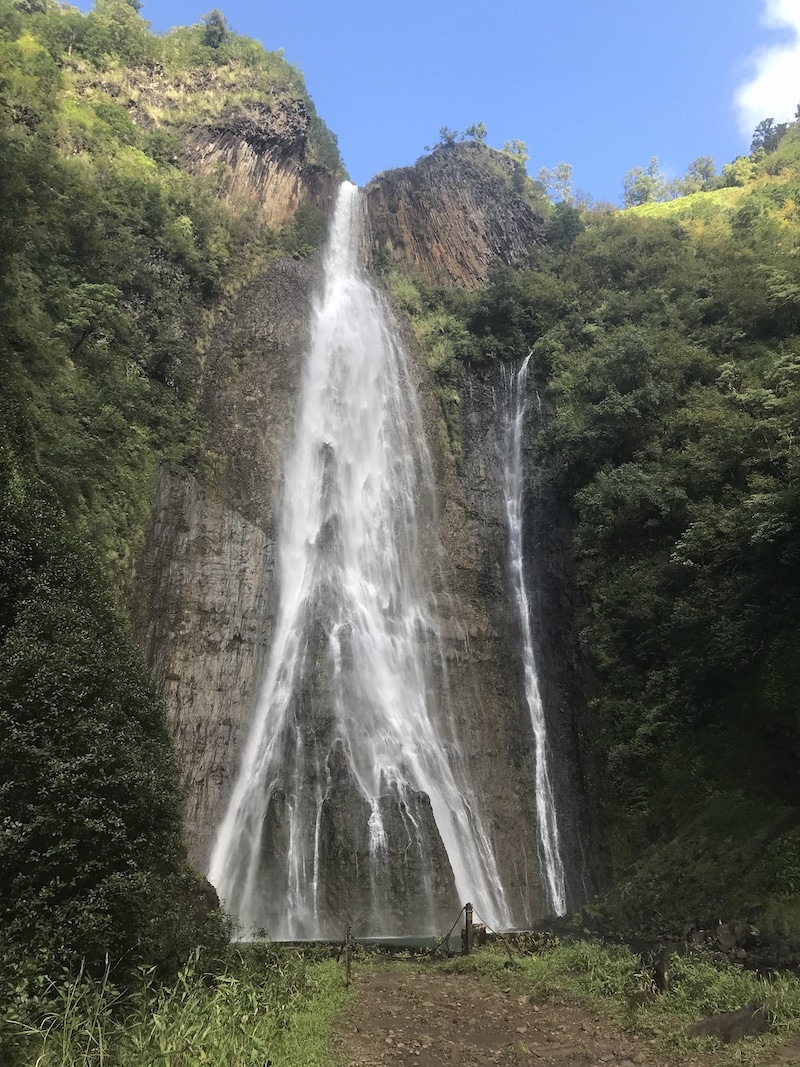 Honeymoon in Kauai
Kristin Meli - Macungie, PA 

Alison,

The honeymoon was amazing! We got to see and do some many things! We ended up doing
this awesome helicopter ride that lands at a waterfall where Jurassic park was
filmed! And the horseback riding was our favorite. Weather was great! Hawaii is
always my favorite place to travel! And the Arizona Cardinals won in the last 6
seconds, which ended our trip on the best note! Thank you for all your patience and
assistance helping us plan the most amazing trip! I've included some highlights from
the trip for you to see! :)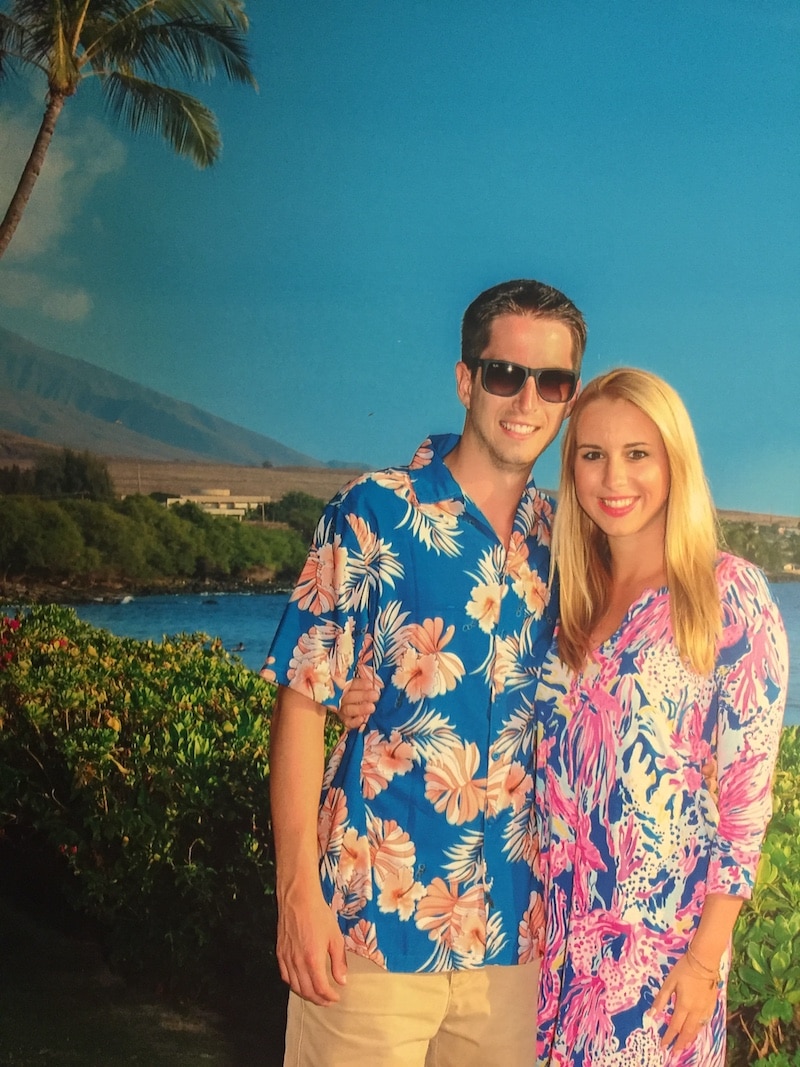 Honeymoon to Hawaii
Lindsay and Mark Hamann - Bethlehem, PA

HI Alison!
We cannot thank you enough for helping us plan our honeymoon!!!! IT WAS
AMAZING!!!! We would go back to Maui and that hotel in a heartbeat!
Everything was beautiful at the resort and we had a great time! It was a
dream honeymoon! It was so nice to relax knowing everything was taken care
of! Thank you for all your help planning and organizing our honeymoon! We
could not have asked for a more perfect trip! Everything from the hotels in
CA to the transportation, you honestly made it so easy for us to get around!
The flights and rental cars were great too, we had no issues with anything!
You did an amazing job in planning this trip! We are already trying to
figure out when we can go back to that resort in Maui! Thank you for all the
suggestions as well - we had the chance to see a lot but also had some time
to relax at the beautiful resort! We honestly cannot thank you enough for
making this trip a breeze, we appreciate it so much with everything else
going on planning the wedding! I am sure we will be talking to you in the
upcoming years about our next vacations as a married couple because you and
VIP vacations and are great!!! 

Thank you so much again, it was an amazing trip!
[caption id="attachment_18208" align="alignnone" width="1000"]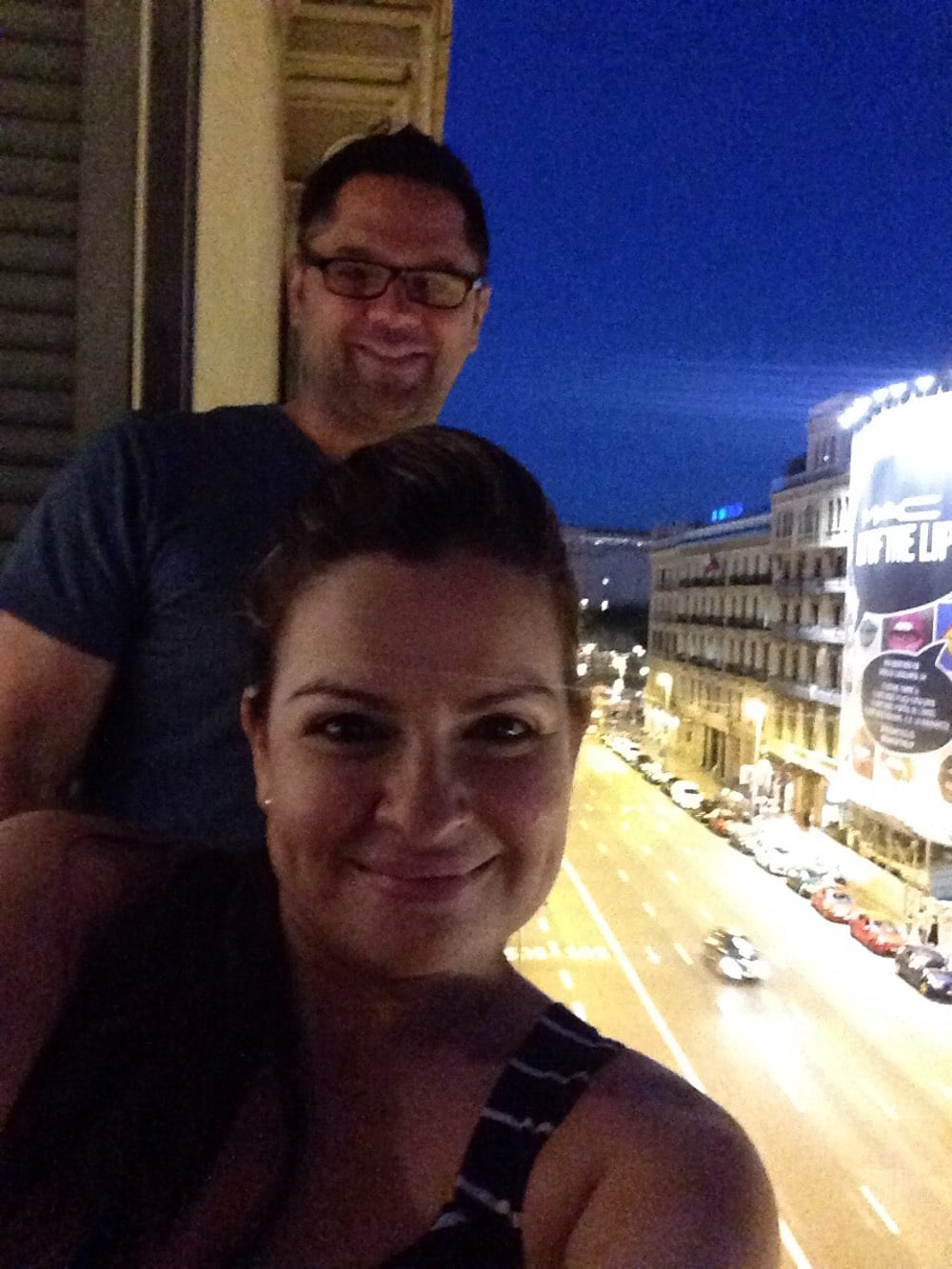 Honeymoon in Spain[/caption]

Thanks very much for working with us. We had the time of our lives! Joel loved Spain and I always did! Barcelona is the most amazing city I have ever been to. We had everything! Ancient towns, amazing architecture and amazing beaches. Enjoy the pics.

-Mabel Nino, Honeymoon in Spain

[caption id="attachment_18071" align="alignnone" width="800"]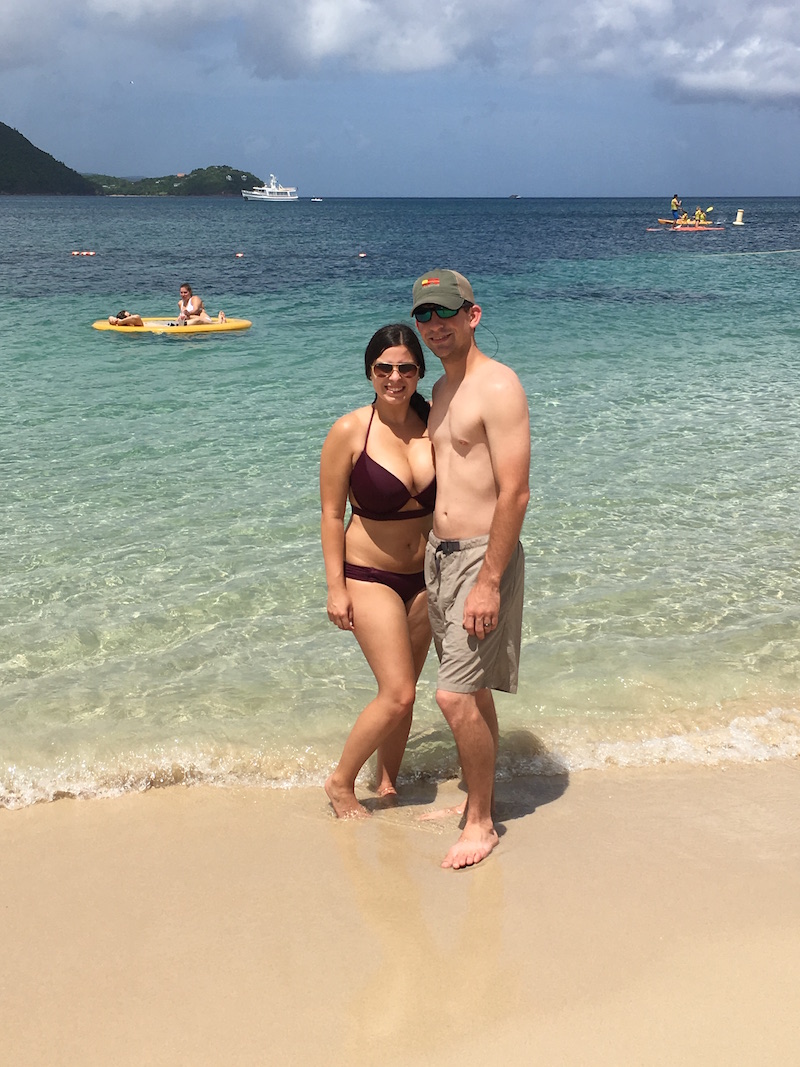 Honeymoon at Sandals Regency La Toc[/caption]
We used VIP Vacations to book our honeymoon. Our travel agent was Alison
Murphy. She was awesome! We literally did not have to do anything. She did
everything for us from booking our flights to booking our room at the
resort. She was very informative and answered any questions we had. She also
made great suggestions.

We had a flight delay and had to use the after hour number to alter our
reservation. The lady we spoke to after hours was also very helpful! She
called the resort and altered our reservation for us. Once again we didn't
have to do anything but contact them.

This was our first time using VIP Vacations but definitely won't be the last
time!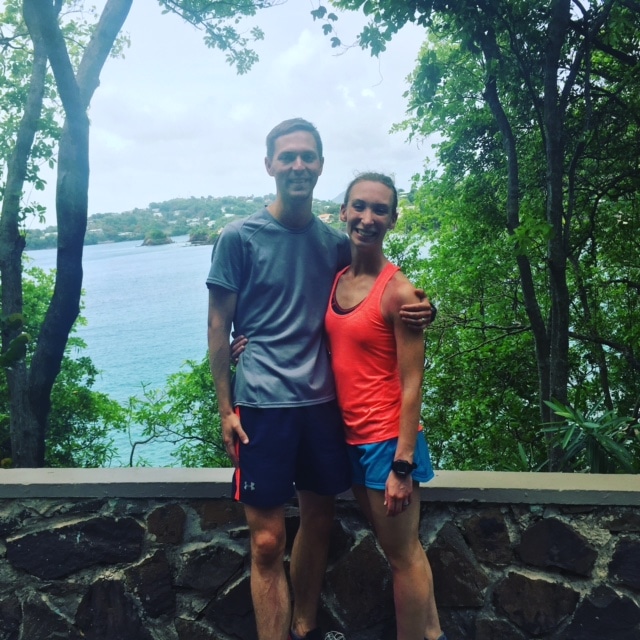 Hey Alison!

Hope this e-mail finds you well! Just wanted to say thank you so much for working with Brian and I on our honeymoon. We LOVED Saint Lucia! Everything was spectacular, and having you with us along the way to answer any questions or concerns was worth it! I am already thinking where can we go for our one year anniversary... Talk to you soon!

Best,

Maura Dalek

Stayed at Sandals Regency La Toc in St. Lucia

From Bethlehem, PA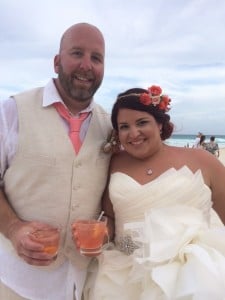 Alison at VIP was wonderful! She was always quick to respond, helped with all of our needs and took care of everything for us. VIP exceeded our expectations. VIP helped with the planning of our wedding and honeymoon and made it extremely easy for us.

Nicole Caleo - Destination Wedding - Barnhart, MO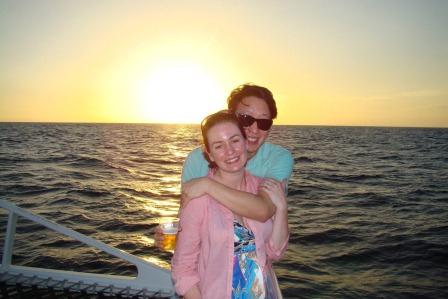 Alison,

Your service and attention to detail was impeccable throughout our planning process, I can't thank you enough.  The package you had put together made everything stress-free and easy!! Larren and I had a wonderful time on our honeymoon!!  We enjoyed every minute of it and already started discussing our plans on returning to Sandals Whitehouse!

We met a couple there that have gone every year for 8 years.  I can see why; the butler service was excellent, the room location was perfect, and the food and drinks were incredible. I HIGHLY recommend the Catamaran cruise to anyone going to Sandals Whitehouse!  It was definitely one of the highlights of our trip, totally worth the cost!

I will definitely be recommending VIP vacations to everyone I know.

Thanks again for everything Alison, you're the best!

Eugene and Larren Suh - Baltimore , Maryland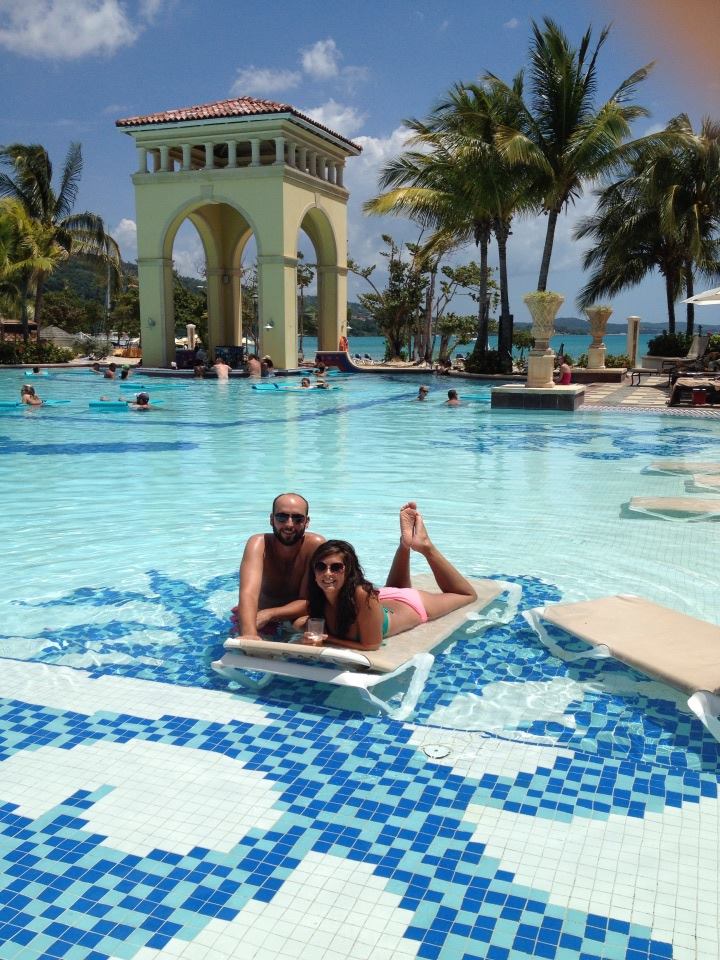 Hi Alison!

The honeymoon was amazing! We had a great time and it was depressing to leave. We stayed on the resort the entire time, as there was a ton of stuff to do there. Everyone was so nice and helpful, which made our experience even better. The food at all of the restaurants was top notch, everything we ate was terrific. It rained the first two days, but it didn't really hold us back. We still relaxed on the beach and at the pool, as it was still 80-85 degrees! The rest of the time it was mostly sunny and very warm. The resort was at about 40% capacity (per a Sandals worker), which was nice for us since we never had to wait for food or fight for beach chairs.

We had such a great time that we are considering going back there again very very soon. We will keep you posted if we do. We definitely enjoyed ourselves and it was very relaxing and enjoyable. Like I said, we are hoping to go back again soon. The all-inclusive idea took a day or so to get used to.

Thanks again for all your help. When we decide to go again, we will let you know. We were very happy with your services and recommendations.

Brent and Amy Hoffman - Palmyra, PA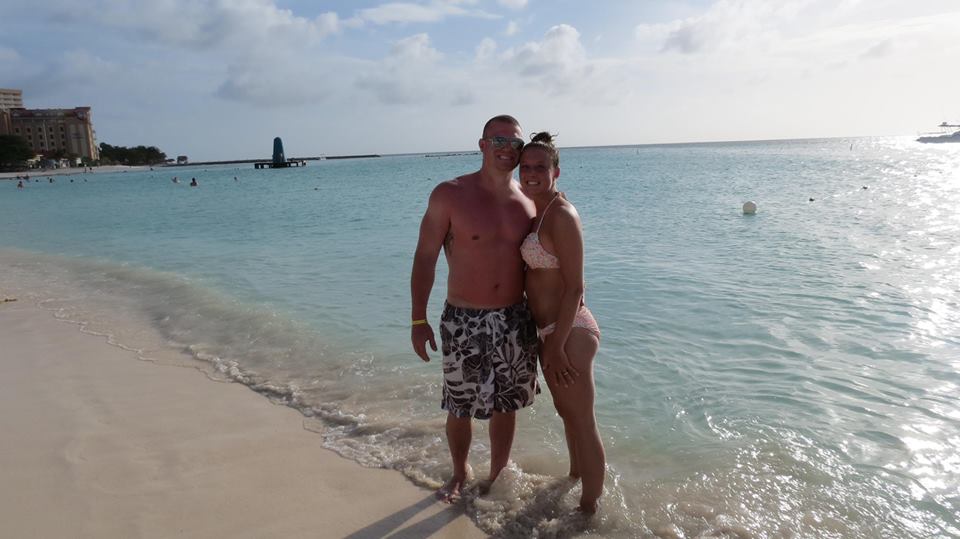 Hi Alison!

Our honeymoon was great. The Riu Palace was beautiful and everyone was very friendly. We ended up not doing any excursions because we got lazy 

 . We laid on the beach/pool all day and just relaxed. I would definitely go back there multiple times!

Sabina and Matthew Lennon - Newtown Square, PA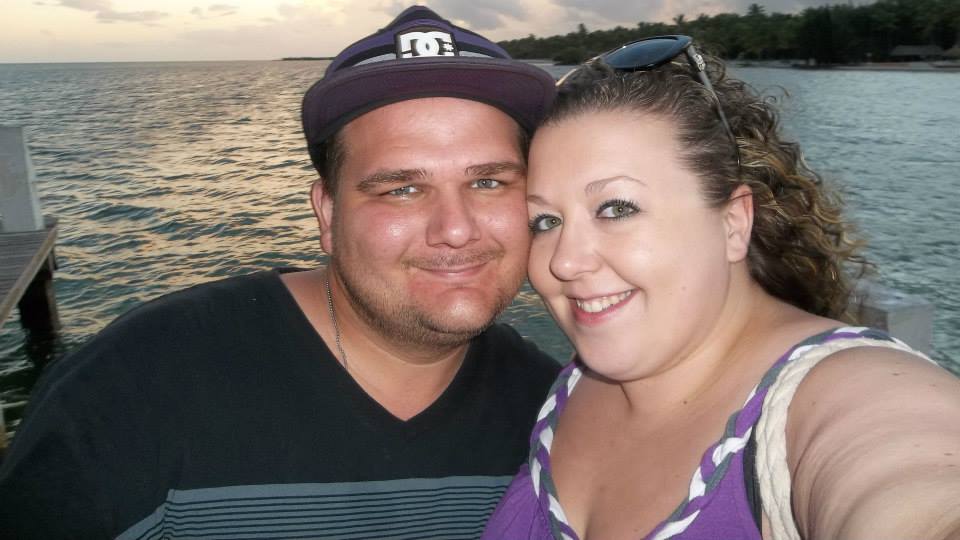 Hi Alison!

John and I both had a wonderful time on our honeymoon. We just wanted to thank you for planning us such a wonderful vacation. It was our first one, so the whole process of planning seemed overwhelming. You made the entire process a breeze and we will most definitely be using VIP Vacations again.

Cheeca Lodge and Spa was absolutely amazing. We felt like we were in paradise. The grounds are breath taking and the staff was so friendly and helpful. We had an amazing time! Our room was gorgeous as well. Our favorite thing about it was the outdoor soaking tub on the balcony. We were up on the top floor and had an amazing view of the island. The food was delicious at the restaurants inside the resort. We also had a great time exploring the nearby towns for new restaurants to try. We also spent one day at the Theater of the Sea where I got to swim with the dolphins which was an amazing experience. Cheeca had plenty of things to do that we wouldn't have needed to leave the resort, but we figured some exploration was good for our first time. The pools at Cheeca were amazing and they offered many trips and activities. We went on a sunset cruise, snorkeling trip, and a historic tour of one of the keys. All three trip were organized, informative, and fun. We also played golf, went kayaking, and rented movies at the resort which was included in our daily resort fees. Everything was perfect and before the trip was over we were talking about wanting to go back. I'm sure you will be hearing from us again to plan a return trip.

We couldn't be more satisfied with Cheeca and VIP Vacations and we will definitely be returning customers! Thank you again for helping us have such an amazing honeymoon!

Lauren and John Haney - Nesquehoning, PA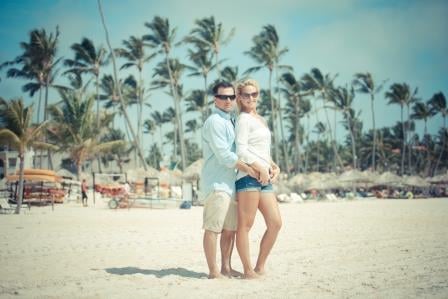 Alison,

Punta Cana was wonderful! We never wanted to leave!

Rachel McNeil - Bethlehem, PA

Hello Alison!

Just wanted to check in and tell you about our trip! We had a wonderful time. Everything was really great and we can't thank you enough for all you did in planning our trip for us. We can't wait for our next one! We would love to try another resort next time.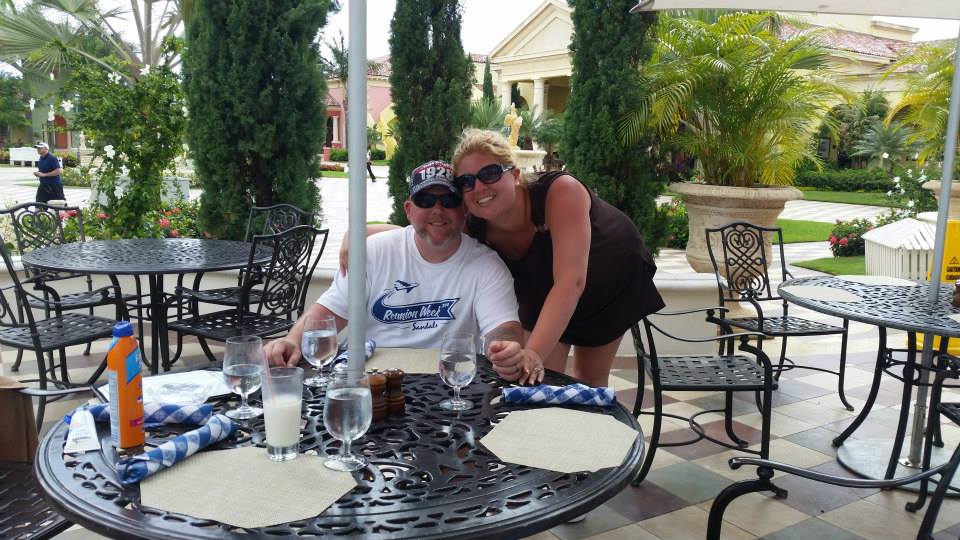 Lisbeth Saveri - Nazareth, PA - Sandals Whitehouse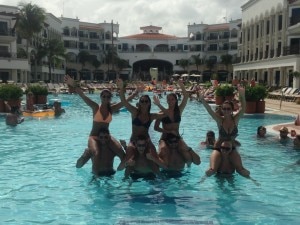 We had a great time at TheRoyal Playa Del Carmen! The resort was extremely beautiful, had awesome service, and the food was some of the best that I have had at an all inclusive resort.

Alison with VIP was a pleasure to work with and made planning the trip easy and stress free! She was very accommodating to our group which had people flying from different places in the US on different days, and was also very prompt when answering all my emails.

We even got a great deal that I couldn't find at any other travel agency or website (I did some research on my own first). Everything was totally organized from the moment we stepped off the plane.

I would most definitely use VIP vacations again for another trip in the future! I highly recommend them for a smooth, stress free planning process and vacation

Kali George  - Tampa, FL - The Royal in Playa Del Carmen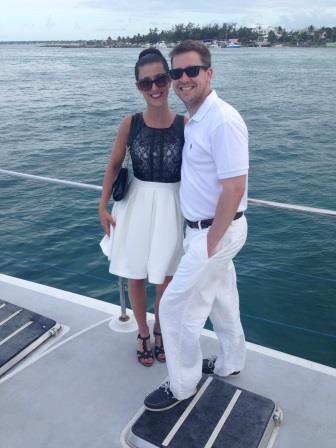 We had a PHENOMENAL honeymoon at the Nassau Sandals resort in the Bahamas! We cannot wait try another Sandals resort in the future. It was so relaxing and fun, the atmosphere was great, and the accommodations were perfect. We have already recommended this resort to all of our friends who are getting married in the future.
We worked with Alison from VIP Vacations and she was amazing! She went through a lot of quotes and back and forth with us when we were trying to choose where we wanted to go. She was very professional and replied to us almost instantly when we had questions. Without her, or your company, we would not have ended up with such a fabulous and memorable honeymoon!
I have attached a few pictures, please feel free to use any of them on your FB page- it is amazing to me that these picture were not enhanced at all, the resort is really that beautiful!
Thank you again for everything you did to make our honeymoon so special for us!
Nathaniel and Marie Bishton - Richmond, VA - Honeymoon at Sandals Royal Bahamian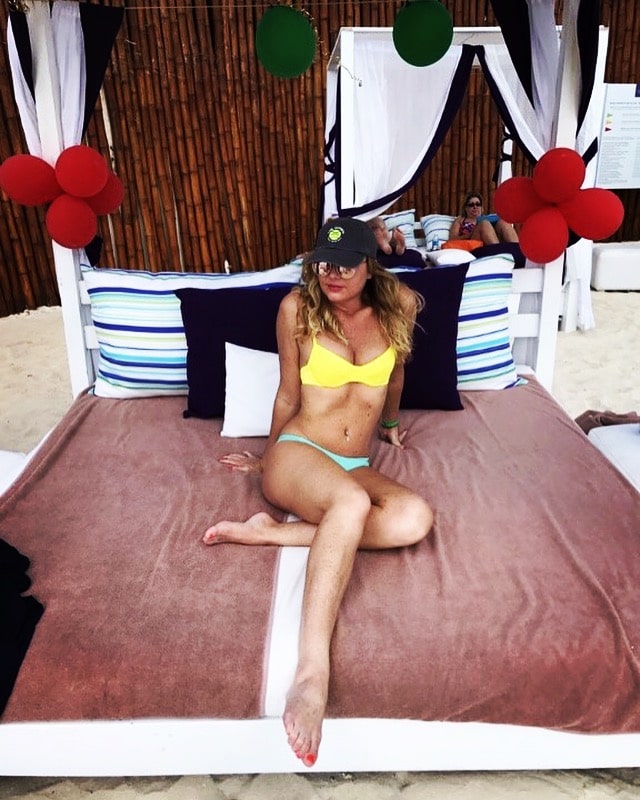 They gave use two bottles of champagne, and they also gave us a Balinese bed on my actual birthday with private service we are positive it's because of VIP's involvement and your help on the back end so thank you. The food was amazing, the variety of people were great, the foam party and nightlife were spectacular. It was the perfect dynamic of clientele. The pools and activities were so fun. We could see certain areas of the resort (not top shelf alcohol, no wait service at the pool) where it makes perfect sense considering the affordable lower price, but overall our vacation was great and we are sad to leave.

Thanks for all your help! We had a wonderful time!
Whit, Nicole, and Vittoria - New York, NY - Grand Oasis Sens - Mexico