5 Tips to Make the Most of Your Stay at El Dorado Maroma
March 31, 2023
AUTHOR: Liz Moran, Weddings Supervisor
As a Travel Advisor, I am lucky enough to travel throughout the Caribbean & Mexico multiple times each year and one of my favorite resorts to vacation at is El Dorado Maroma! Here are 5 Tips for El Dorado Maroma!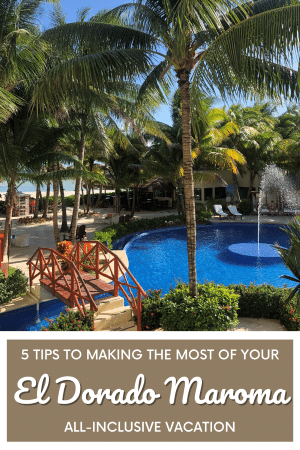 El Dorado Maroma is located in the Riviera Maya area, about 45 minutes south of the Cancun Airport (code: CUN), but only 30 minutes north of Playa del Carmen.
Driving Up to El Dorado Maroma is like no other experience. After turning off the main highway, your driver will meander through quiet fields of mangroves and just as the mangroves break for a more jungle-atmosphere, you will pull up to the lobby of El Dorado Maroma.
This 157-room all-inclusive resort is located on one of the most beautiful beaches in the Riviera Maya region – Maroma Beach – and once you vacation here, you will understand why! Not only does El Dorado Maroma has very personalized service, but the beach here is stunning: beautiful blue water and the powder-soft white sand. The jungle landscaping and quite isolation of El Dorado Maroma makes this resort perfect for anyone looking for a romantic beach getaway.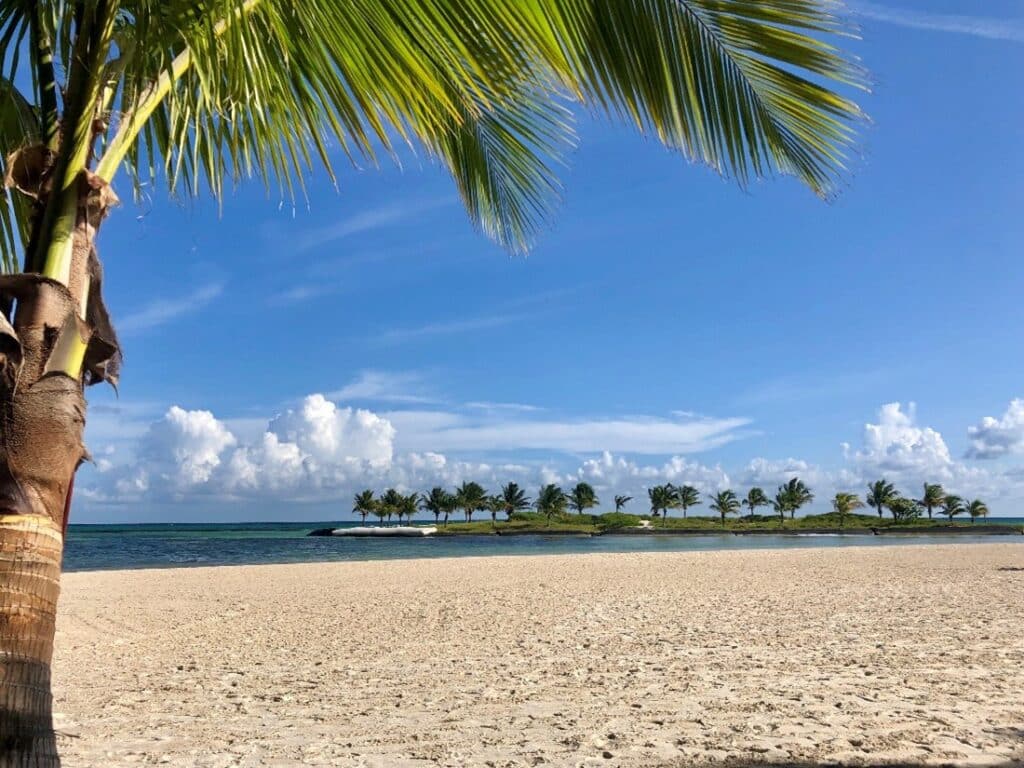 Interested in learning more about El Dorado Maroma? Here are my Top 5 Tips for when staying here!
The Concierge can help you with making sure your trip is as seamless as possible!
Visit the Concierge Office Right Away!
I highly recommend visiting the Concierge Office on your first day to set up your dinner reservations and spa treatments. That way the rest of your stay is planned out. Additionally, you don't need to worry about what to do for dinner!
You will also be able to select aromatherapy to accompany your nightly turndown service through the Concierge. Do it! There's nothing better than walking into your room after dinner and having a delicious aromatherapy scent wafting around your room.
Try all the Restaurants You Can!
All the restaurants at El Dorado Maroma are amazing! I highly recommend trying each one if you can!
A "Food Display" Breakfast (similar to a buffet breakfast, but the food is a little fresher) is served daily at Papito's Gourmet Beach Club from 7am-11am. This restaurant is located right on the beach, so I recommend sitting outside and enjoying the views! There is also an a la carte breakfast at Lima Limon from 7am-12pm if you prefer to order off a menu.
For lunch, you have the choice of going back to Papito's or Lima Limon, or you can visit Bar 24 for a more "Americanized" lunch.
Dinner gives you a lot more in the way of culinary experiences. The restaurants below are open from 5:30pm-10:00pm.
Mexico Lindo-Sabores (Mexican Cuisine)
Mio Cuccina Italiana (Italian Cuisine)
Lima Limon (Peruvian Cuisine)
Kiyoka (Asian Cuisine)
Caribbean Grill Restaurant & Terrace (Mexican Fusion)
Our favorite dinner was at the Asian restaurant – we went there twice! Highly recommend!
My personal recommendation is to have dinner around 7 or 7:30pm, just because it'll give you some more time to unwind and relax after a long day in the sun and enough time to get ready for dinner.
While not all the restaurants have a dress code, some of them do! In order to avoid any faux pas, I recommend following the dress code for all restaurants.
BREAKFAST & LUNCH
Recommended: Sun dresses, elegant sandals, t-shirts and skirts, long pants, formal bermuda, polo shirt, sleeved t-shirt, sandals or tennis shoes
Permitted: Shorts, t-shirts and flip-flops
Not Permitted: Swimming trunks, bikinis, swimsuits, tank tops, sleeveless shirts, baseball caps or any type of hat.
DINNER
Recommended: Dresses, skirts, long pants, shoes, Capri pants, elegant sandals, long pants, collared shirts, casual shoes
Permitted: Shorts, sleeved t-shirts, flip flops
Not Permitted: Swimming trunks, bikinis, swimsuits, tank tops, sleeveless shirts, baseball caps.
Utilize the Bali Beds – they are Free!
If you get up early (around 7 or 8), head down to the main pool or beach and snag a Bali bed – they're free to all guests and are first come first serve! Just keep an eye on the beach – some of the beds are labeled a little differently and are only for the vacation club members.
There are pool butlers and beach butlers who set everything up and will get you towels and stuff for your Bali beds or pool/beach chairs (so you don't have to go searching for towels). Plus, once you are settled into your Bali bed, you won't have to move a muscle to get drinks – the pool and beach butlers will take care of everything! Just lay back, relax, and enjoy!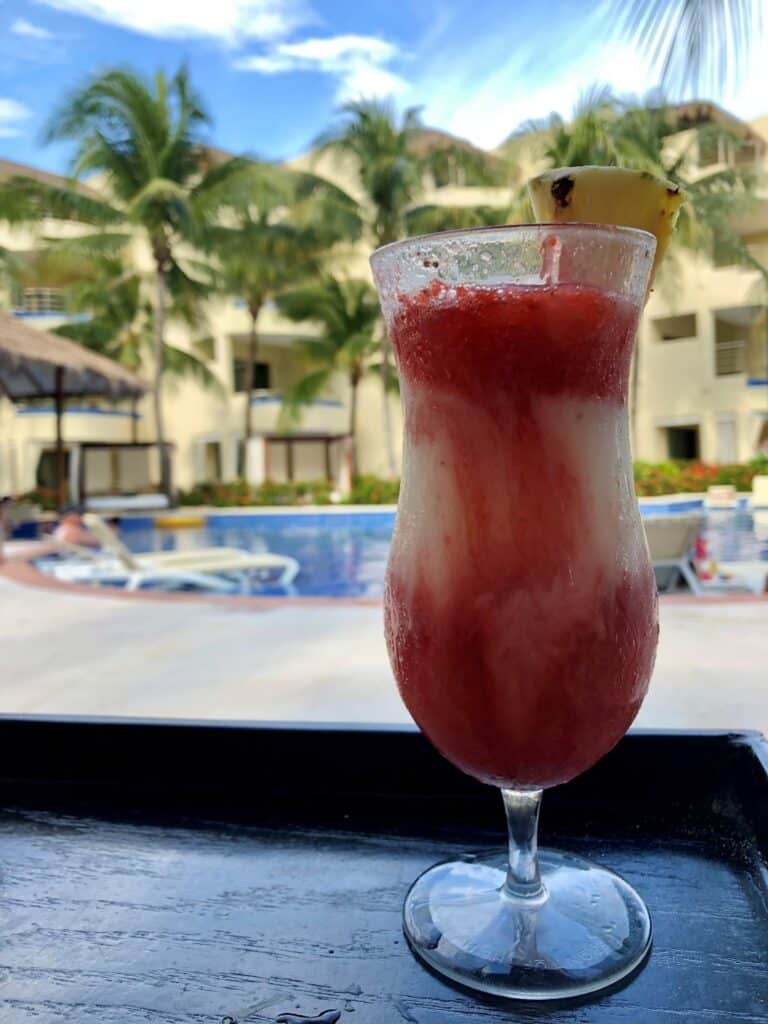 Daily & Nightly Entertainment
During the day, the El Dorado Maroma "Playmakers" can be found throughout the resort inviting guests to partake in one of their many activities – beach volleyball, pool volleyball, cooking classes, and more! Feel free to participate as much or as little as you want!
The resort also offers paddleboards and kayaks that you can take out free of charge to explore the waters on your own.
At night, Rick's Bar is where you want to go to catch the nightly shows that El Dorado Maroma offers. Rick's is located on the top floor of the new Spa/Fitness building (building S4 on the map at the end of this document). Even if you don't catch a show, they have a fun bar/lounge area and an outdoor rooftop deck that is neat for drinks and has a great view!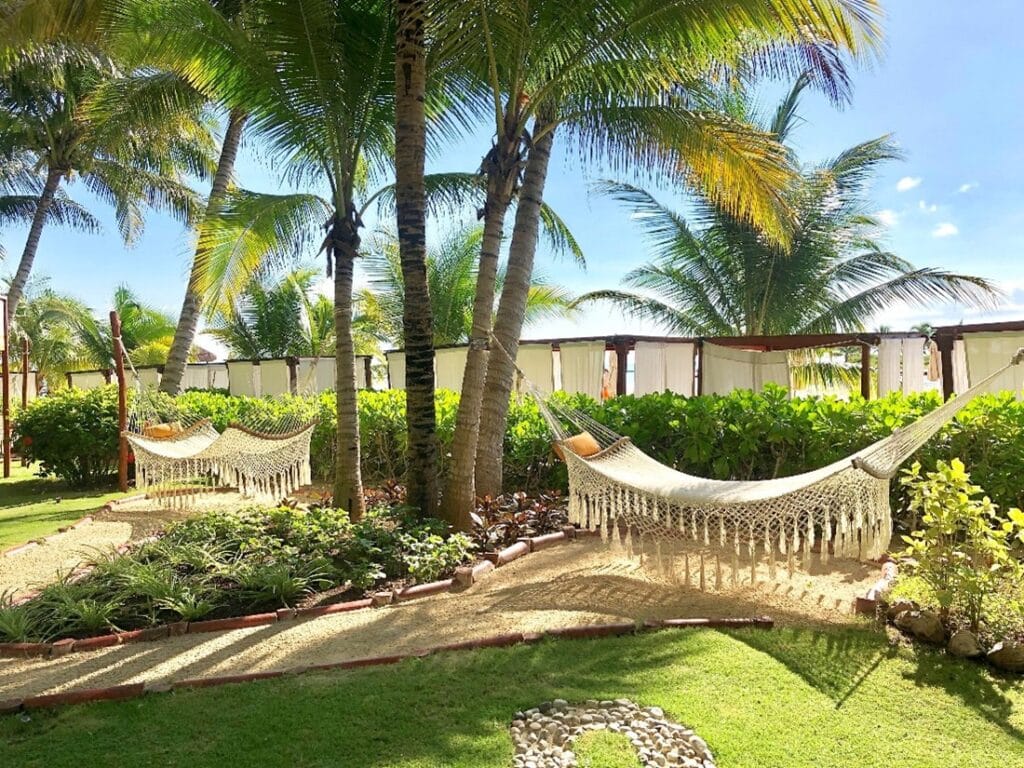 Download the App!
Before you go, don't forget to download the El Dorado Maroma app from the app store! In the app you can find the resort's entertainment schedule, special events, as well as room service menus, dining hours, fitness classes, and more! The app is called "GA El Dorado Maroma" in the iPhone app store.
Looking for assistance in booking your next Mexican getaway to El Dorado Maroma? I have more tips to share! Reach out to me at liz@vacationsbyvip.com and I'd be happy to help!