5 Tips for Making the Most on Your Virgin Voyages Cruise
December 8, 2022
AUTHOR: Megan Doncsecz, Hospitality Concierge
Taking the cruise industry by storm, Virgin Voyages debuted in 2021 with select itineraries out of Miami. They have already expanded to two ships with departures in the Mediterranean.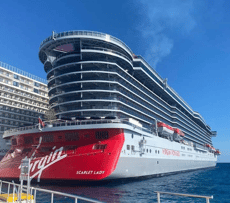 After three cancelled COVID cruises, I had the opportunity to FINALLY sale on Virgin in March of 2022.
I received firsthand experience of this new adults' only cruise line from the brain of Richard Branson.
Our itinerary started in Miami. We had a day at sea, stopped in Cozumel, another day at sea, headed to Bimini (their private beach club). Then, we ended our Virgin Voyage back in Miami! 
It was unlike any cruise I had ever experienced before. All food included? Check.
State of the art rooms that transform in front of your eyes? Check.
Fresh and fun nightly entertainment? Check.
The moment you step on board, it's a party that everyone should get to experience in their lives! The more you do and participate, the more fun you will have!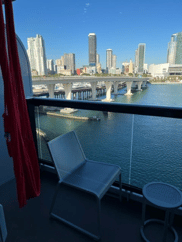 Interested in Tips for Making the Most of Your Virgin Voyages Cruise? 
Select the sea view
Nothing is more relaxing than waking up with a cup of coffee and watching the sunrise while swinging in your hammock on your balcony. That's right, every sea view room on Virgin Voyages has a hammock! It is an absolute dream to relax on your balcony whether you are coming in and out of ports, during your night at sea or early in the morning.
Pro tip: if you are worried about getting seasick, sitting on your balcony looking at the horizon will help curb any upset stomachs!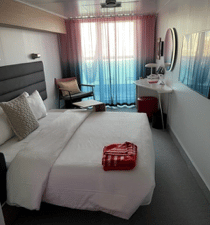 Download the app
Once you have your sailing booked and your reservation confirmed, the first order of business (after putting in your PTO!) is to download the Virgin Voyages app. After linking your reservation to your app, this will be your one-stop-shop for pre-booking items for your cruise, learning more about daily activities, your open tab, and your wallet!
Make advanced reservations for dining
Unlike other cruise lines, Virgin includes ALL food venues onboard and has zero buffets!
From Korean BBQ to seafood and steak, no matter your favorite cuisine or dietary restrictions, Virgin will have an option onboard for you! Make sure to make dining reservations 45 days prior to your cruise via the app. Reservations will most likely be unavailable the week or two before your cruise. It is important to have a plan in place to make reservations once your window arrives.  If you aren't able to book a dining venue for every night of your cruise, there are venues on board where reservations aren't required. 
Open a bar tab
While a lot of items are included in your Virgin cruise, alcohol is (usually) not. While the drinks onboard are reasonably priced, ask your Travel Agent if there are any ongoing promotions for opening a bar tab before you sail! For my cruise, we added a tab of $200 and got $100 free when doing so. Within your app, you will see your wallet which will always alert you to how much your bill is up to and how much is remaining in your bar tab. Best of all, if you have some left over at the end of your cruise you can use it up towards onboard purchases!
Experience all the entertainment!
One of my favorite aspects of Virgin were the different types of entertainment while onboard! It may be hard to choose where to go and what to see but making a reservation is a must. Our voyage had different musical acts, a drag show, talent show, magic show, dance party and more—for a 4-night cruise we were jam packed with things to do! All the entertainment was incredible.
As soon as you get onboard, your app will give you the ability to make reservations in your daily planner for events, and some will sell out or only be available for a few nights of your cruise!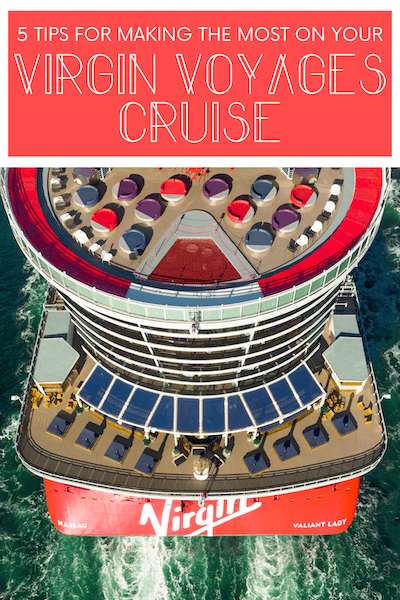 Are you ready to book your Virgin Voyages cruise? Reach out to our Cruise Expert Megan today!